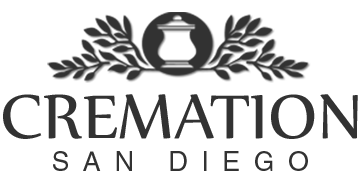 Choosing between traditional burial services and cremation services for your deceased loved one can be difficult. At Cremation San Diego we want to make this choice easy for you. We offer simple and affordable services that will help your family to memorialize your loved one with ease.
Traditional Burial Vs. Cremation Costs
Cremations costs vary depending on a variety of factors however, cremations are typically a much less expensive alternative to traditional burial costs.
When you choose cremation many associated cost that you find in a traditional burial are removed from the equation. Cremation services do not require that you pay for a burial plot, casket, grave marker or preparation of the body. Therefore the cost for cremation significantly lower than the cost for traditional burial services.
The average burial can cost anywhere from 7-10,000 dollars. Burial costs can get much higher depending on the casket, services, preparation, land and care that you choose.
Traditional Burial Vs. Cremation Costs
Burial Caskets can cost anywhere from 500 to 30,000 dollars. Wooden caskets are the lowest priced, while their metal counterparts can reach up to a cost of 15,000 dollars and ornate caskets are priced upwards of that. Often times families can get overwhelmed with wanting to provide the best possible final resting place for their loved one at cost that is possible for the family. Cremation takes the cost of a burial casket out of the equation and simplifies the process of making final arrangements.
When you choose cremation, a burial casket is not needed. Keepsake containers for your loved one's remains are a much more cost effective option, often starting at just 100 dollars. They provide a resting place for your loved one in a much more cost effective way while keeping respect and dignity as top priorities. Cremation keepsakes can been kept in your possession for many years to come and do not always require a specified public resting place.
Cemetery Costs
There are many other costs associated with traditional burial services. Aside from choosing and purchasing a casket, you must pay for a headstone, a cemetery plot and cemetery upkeep for your loved one's final resting spot. When you choose cremation, none of the costs are involved making cremation a much more cost effective option.
Cremation Costs
The cost of cremation varies depending on what services and keepsake options you decide upon. However, no matter what you choose, cremation services are priced significantly less that traditional burial services and can be a much more cost effective way to memorialize your family member.
Contact Us to Learn More
Our cremation services start at just 595 dollars. Our packages are priced so that you can commemorate your family member without going into debt.
Contact us to find out more about pricing and to see if cremation is right for your loved one. We promise to make this process as easy as possible for you. At Cremation San Diego your loved one's dignity is our top priority.